Furniture that has become trendy over the years, the rocking chair or rocking chair is a seat of yesteryear that remains an essential classic in the field of furniture. Designed for indoor or outdoor spaces, this singular chair also has its own history and origins. Back on the journey of a seat as stylish as it is comfortable, through a selection of products signed Decofinder.
The rocking chair – more often represented as an armchair, is a seat whose particularity is illustrated by a base with a curved finish. The latter, which connects the crosspieces together, offers the possibility of tilting the object from front to back. A more or less intense rocking movement depending on the curved shape of the feet. In this way, the chair is in contact with the ground on a single point of each of the skates.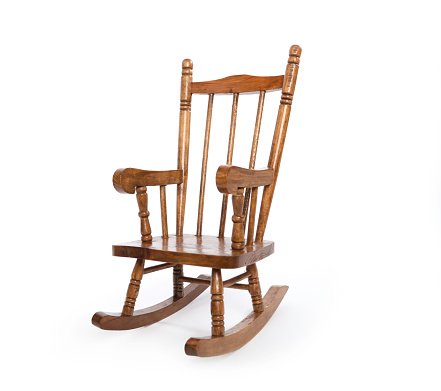 This seat is mainly qualified as a relaxing chair because the movement it offers is defined as soothing. A feeling of rocking which is reminiscent of that of the pram of our childhood. In addition to this particularity, the rocking chairs minimizes the efforts of its user thanks to a center of gravity specific to each one. Indeed, the individual is aligned with the contact points of the seat when he is installed there, thus the maintenance of the body is optimized and the muscular movements are of low intensity. A feature that makes the rocking chairs accessible to everyone, regardless of age or body type.
According to an American legend, the rocking chair was invented by Benjamin Franklin , however no note or sketch in his autobiographical book proves this theory. Its origin actually dates back to the beginning of the 18th century and comes from England. This chair will be designed by furniture companies from the 19th century, such as with the workshop of Duncan Phyfe, a pioneer in Empire style furniture in New York.