The truth is that bringing well-groomed hands not only increases self-esteem but also communicates elegance and self-care, so that you can walk like a queen, we give you ideas for 10 nail designs in elegant acrylic nails that you should try this 2022.
10 Stylish Acrylic Nails Designs
1 white
There is no more elegance than black or white, so you can take inspiration from French style and waves or combine them.
2 waves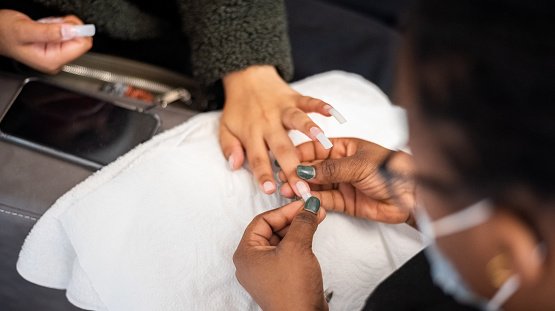 One of the trends that ruled in 2021 was wavy nails, so you can add the color of 2022 to make them look fantastic.
3 Modern French
Although the French style never goes out of fashion, there are plenty of styles you can play around with and make the design go a bit more towards the edges so it doesn't look so straight.
4 lilacs
Lilac or purple is the color of the year 2022, and there is nothing better for an acrylic nail idea than using this color.
5 marble
It certainly adds a very elegant touch but if you don't want to overwork your hands, add this style to just one of your nails.
6 lines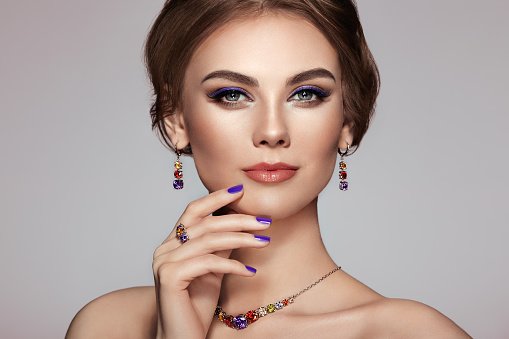 Play with styles, if you want to enjoy acrylic nail ideas, play with patterns. To make them stylish, opt for more neutral colors.
7 Brightness
You can do a French nail combination and add a touch of glitter to each one.
8 Neutral
To add elegance, lean towards neutral combinations, you can also add marble
9 Coffee
A very neutral color that goes very well with elegance, so take inspiration from it.
10 Wine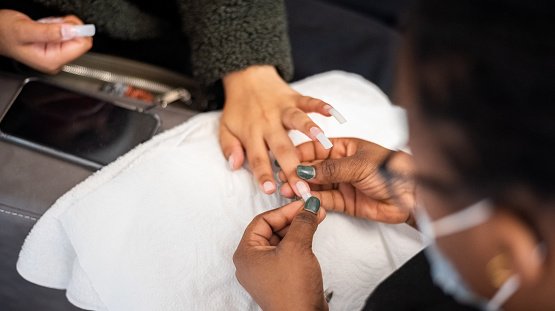 Another acrylic nail design idea to wear in trend in 2022 is to use wine color. The reality is that it never goes out of style and is very stylish for all occasions. Add glitter on one nail if desired.
10 nail designs with stones and glitter that lengthen the hands