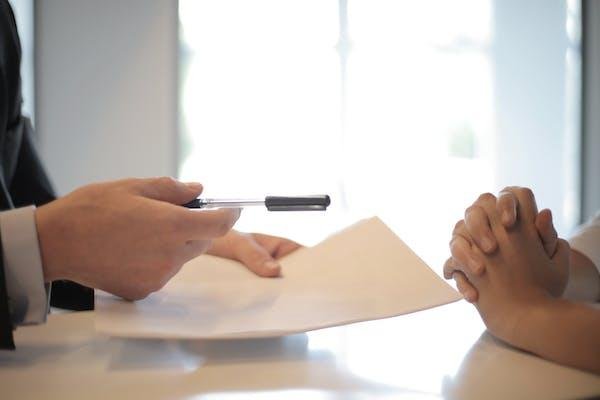 Investing in real estate comes with its fair share of risks.
As a landlord, it's your job to be prepared for a worst-case scenario, whether that be a fire, a natural disaster, a burglary, or another kind of accident.
For this reason, it's crucial that you have landlord insurance to cover any potential damage or loss you might run into. Insurance is an expense that's well worth it when you need it.
Your quote for landlord insurance covers your property and belongings, but coverage doesn't extend to your tenants' belongings. In order for your tenants to have protection, they need to purchase a renters insurance policy themselves.
Some landlords make it mandatory for their tenants to buy renters insurance. Is this a good policy to include in your lease agreement? We'll be tackling that question in this article.
Coverage
Renters insurance consists of three types of coverage. They are as follows:
Personal Property – In the event of theft, fires, storms, wind, lightning, or vandalism, a tenant's belongings are covered if they're damaged or lost. Belongings such as clothes, electronics, and furniture qualify, but they're typically subject to limits and require a deductible. To decide on an appropriate coverage limit, your tenants should take inventory of their belongings upon moving in.
Liability – This provides coverage when your tenant is responsible for damage or an injury on your property.
Loss of Use/Living Expenses – This covers hotel bills and certain food expenses if a tenant's unit ever becomes uninhabitable, and they need to vacate the property.
In addition to these three categories that renters insurance covers, tenants have the option to choose among a number of add-ons. Some add-on examples are:
Water backup coverage
Earthquake and volcano coverage
Theft extension coverage (for belongings stolen from cars, trailers, and boats)
Scheduled personal property/valuables coverage (for items such as jewelry)
Credit card coverage (for unauthorized transactions)
Note that auto and flood insurance aren't included in renters insurance and must be purchased separately.
Cost
The main concern tenants have when it comes to a mandatory renters insurance policy is how much renters insurance costs. The good news is that renters insurance is very affordable, usually around $15 per month.
With that said, the exact price of renters insurance comes down to the coverage and deductible a tenant chooses. A study by Nationwide showed that the average cost of renters insurance, including policies with add-on plans, is still $15 to $20.
Availability
Property management software has become increasingly popular. Many landlords use property management software to collect rent, manage maintenance, handle tenant screening, and sign leases.
Because renters insurance is such an important part of renting, most property management software platforms partner with insurance providers. Not only can you approve of preexisting policies renters might already have, but tenants can also sign up for a new policy right from the platform. You can also monitor a tenant's policy status to make sure they remain insured.
Benefits for Landlords
As we've already discussed, renters insurance is beneficial to your tenants thanks to the protection it offers them in dire situations. However, the benefits of renters insurance don't stop there. Requiring renters insurance actually protects you as a landlord.
For starters, if an accident were to occur, your tenant's renters insurance policy would kick in before your landlord insurance. This means that when your tenant has renters insurance, there's a good chance you won't have to interact with your own insurance company, which saves you a ton of hassle.
Renters insurance also helps prevent hostility or even legal action. If your tenant's belongings get lost or damaged, your tenants are less likely to blame you if they're insured.
Conclusion
While no landlord wants to think that their property will be subject to a fire, violent storm, or burglary, it's always better to be safe than sorry. For this reason, it's important to be insured.
Unfortunately, landlord insurance doesn't cover your tenants' belongings. This is where renters insurance comes in.
Thanks to the countless benefits and the low cost for renters insurance, it's a very good idea to require your tenant's to purchase renters insurance. All you need to do is make this policy clear in your lease agreement contract, and this may save you and your tenants from potential problems down the road.