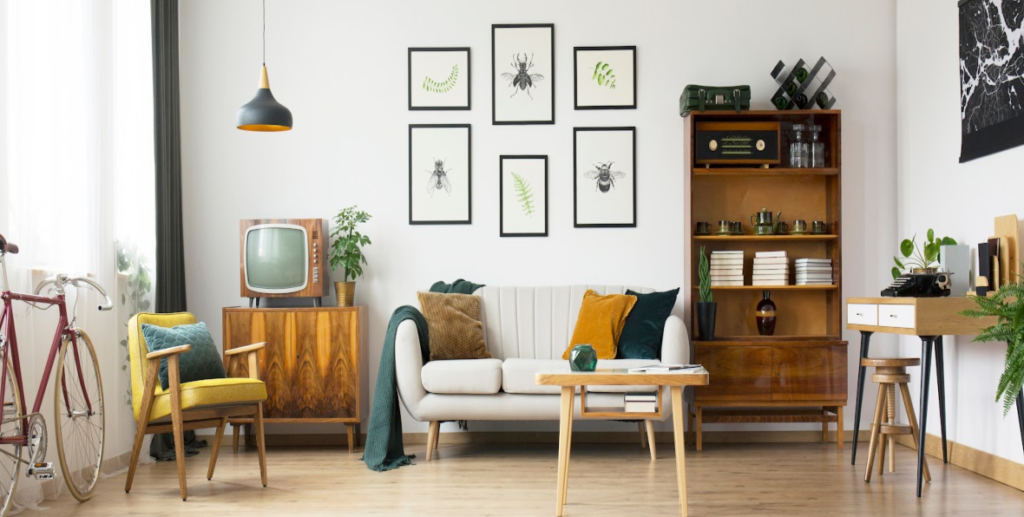 Laminates are exceptionally long-lasting and resistant to wear and tear, making them a perfect choice for high-traffic areas such as flooring, kitchen countertops, and cabinets.
Laminate sheets come in a range of hues, patterns, and textures, making it simple to match any interior design style or colour plan. Laminates are easy to clean and maintain, requiring no special cleaning chemicals or treatments.
Compared to other materials, such as natural stone or hardwood, laminates are a more affordable option for interior design projects. Laminates are made from recycled materials and are recyclable at the end of their life cycle, making them an environmentally friendly choice.
Overall, laminates provide a unique combination of elegance, durability, and affordability, making them a favourite option among interior designers and homeowners. We will discuss how you can choose the perfect laminates for your home design.
How to Choose Perfect Laminate Sheets For Your Home
Selecting the proper laminate sheet for your home interior design can be a difficult endeavour. Still, there are a few crucial aspects to consider that will help you make an informed selection. Here are some tips for choosing laminate sheets for your home:
Consider the goal: Consider the function of the laminate sheets. Are you utilising them for flooring, countertops, or cabinets? Because different types of laminate sheets are developed for distinct purposes, it is critical to select the appropriate type of laminate sheet for the intended use.
Consider colour and design: Choose a colour and design that suits your interior design style. Laminate sheets are available in a variety of colours, patterns, and textures, so take your time when selecting one. Different laminate designs are important for decoration
Examine the quality: While selecting surface material for laminate flooring, quality is an important thing to consider. Check the thickness, quality, and durability of the laminate sheets you're thinking about buying. Search for companies with warranties and a reputation for quality.
Evaluate: While laminate sheets are recognised for being low-maintenance, certain varieties require more maintenance than others. Assess how much time and work you are prepared to spend on cleaning and preserving the laminate sheets before making a purchase.
Investing in high-quality laminates may increase the value of your property and boost its resale value. Low-quality laminates can reduce the value of your property and make it less appealing to potential purchasers.
Low-quality home laminates can emit toxic chemicals, such as volatile organic compounds (VOCs), which can degrade indoor air quality and endanger inhabitants' health. High-quality laminates are intended to be safe for use in the house and to emit no dangerous chemicals.
Consult with professionals: If you're unclear about which laminate sheets to buy, seek advice from interior designers or home remodelling specialists.
While installing laminates, it is critical to inspect their quality to guarantee that they will work effectively and endure a long period. Low-quality laminates can cause a variety of issues, such as early wear and tear, fading, and peeling.
Therefore, choosing the ideal laminate sheet for your home demands careful consideration of several factors. Following these steps will help you get the best laminate sheets for your needs and to improve the look and feel of your home.
Why Would You Choose Laminates from Royale Touche?
In India, Royale Touche is a renowned maker and supplier of high-quality laminates. These laminates are created from high-quality raw materials and come in various styles, colours, and finishes. These are some possible reasons why you could use Royale Touche laminates:
Royale Touche laminates are extremely tough and resistant to scratches, impact, and wear and tear. As a result, they are perfect for usage in high-traffic places, including offices, residences, and commercial settings.
Aesthetics: Royale Touche laminate catalogues are available in a broad range of styles and colours, allowing you to obtain the perfect look for your area. They have a variety of finishes available, including matte, glossy, and textured, which may lend depth and character to your design.
Simple to clean and keep: Royale Touche laminates are simple to clean and maintain. They do not necessitate the use of any special cleaning products or processes and can be readily cleaned with a wet towel.
Eco-friendly: Royale Touche laminates are produced using environmentally friendly procedures that minimise waste and have a low environmental effect.
Cost-effective: Royale Touche laminates are a less expensive alternative to other materials such as wood or stone. They provide comparable beauty and durability at a fraction of the price.
Finally, the decision to choose Royale Touche laminates will be based on your unique demands and tastes. Before making your selection, take into account elements such as durability, beauty, upkeep, and cost.