Wooden furniture is beautiful and gives an elegant touch to our homes, not to mention that if it is antique, it also retains an emotional value. This type of material is however very delicate and it is essential to treat it with the right products.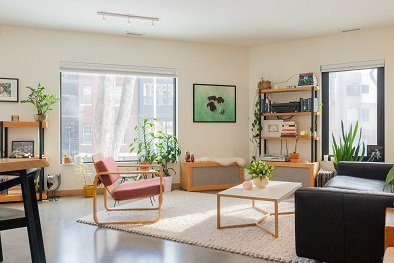 Certain factors such as water and humidity can damage wooden furniture, causing stains and paint to penetrate and ruin it forever. Fungi can also attack wood, as can termites and other insects.
Cleaning wooden furniture with just water is a serious mistake which, in the long run, can lead to cracks forming and losing its luster. Below, we suggest how to prepare wood polishing remedies that protect it and restore it to its original appearance.
Olive oil and lemon. Mix 100 ml of olive oil with 50 ml of lemon juice. Once you have a very homogeneous mixture, pour into a spray bottle and shake well.
After cleaning the furniture with a dry cloth to remove dust, spray this solution and wipe with a microfiber cloth to avoid scratching it.
Beeswax and white spirit. Melt 50 ml of beeswax in a bain-marie, mixing well to avoid the formation of lumps. Once dissolved, remove it from the heat and mix it little by little with 50 ml of white spirit and pour into a container.
To use the remedy, pour a small amount onto a microfiber cloth and begin cleaning wood furniture until it regains its original shine.
Almond oil and white vinegar. Although both ingredients are very effective, it is best not to apply white vinegar to wood without diluting it with another compound.
Mix 150 ml of almond oil with 240 ml of white vinegar until obtaining a homogeneous solution. Apply a small amount to a microfiber cloth and wipe over the entire surface of the wood furniture you wish to polish. As you have seen, it is very easy to polish and restore your wooden furniture to a new look , even without using industrial products. Follow the tips above to get your wooden furniture back