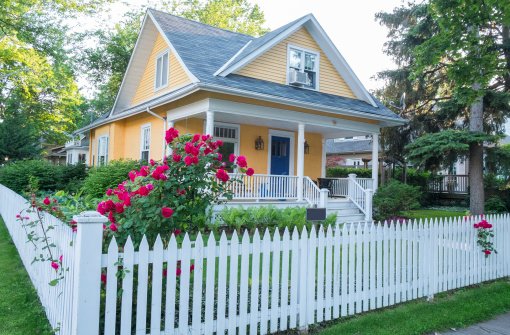 Materials for a garden fence
Many materials can be used to make your fence, whether classic or not. Resistance, durability, maintenance and desired style are the criteria that must be taken into account to make the right choice. Here are the main choices available to you, along with their pros and cons.
PVC fence
Very easy to maintain, PVC is less expensive than other possible materials for your fence. It is also appreciated for its ease of installation and maintenance. Be careful though: it ages badly and deteriorates very quickly due to bad weather. If you opt for PVC, be aware that you will have to replace your fence in about ten years.
A composite wood fence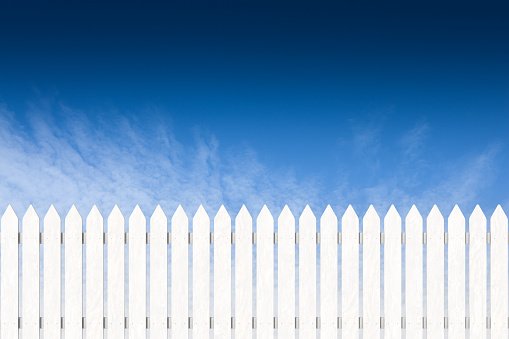 Composite wood is made from mixed plastic and wood fibers. This material, which does not deteriorate over time and which is resistant to climatic aggressions, makes it possible to obtain solid and durable fences. Offering excellent value for money, a composite wood fence requires little maintenance.
A wooden fence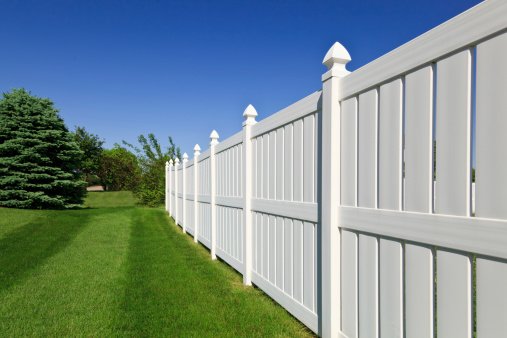 Your mantra is naturalness? No doubt to have, opt for wood! Species, shapes and colors: wood comes in a wide range of choices. In logs, in slats, opaque or semi-opaque, criss-crossed, claustra style… It will preserve all the charm of your garden. The warm and authentic appearance of wood makes it a material that is still in great demand for garden fences. With wood, you get a solid fence, which withstands the weather well, especially if it is solid wood.
Small downside: depending on the wood you choose, the budget may be substantial. Also keep in mind that its maintenance can be restrictive since some species need to be treated every year.
An aluminum fence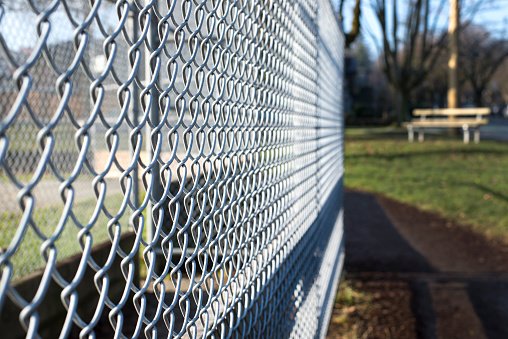 Aluminum is attractive because of its many advantages: a very designer style, availability in a wide range of colours, 100% recyclable, it does not require maintenance and does not rust. Disadvantage ? The price of an aluminum fence is high, up to 3 times higher than that of PVC.
A concrete fence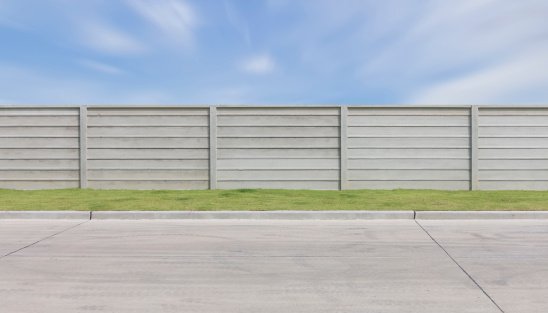 If you are told "concrete", do you imagine a cold and greyish material? Think again ! Concrete has a new look for your exterior and becomes a design element. We all know the sad concrete plate fence, but much less the very modern one that brings an unstoppable class to exteriors, and even more so when combined with other materials. With straight or curved finishes, imitation wood or stone… The concrete fence becomes a real decorative element for your garden. It is difficult to do more robust and more durable than concrete to fence your house. Thanks to a block or concrete fence, you are protected from everything: burglars, curious people, various and varied bad weather.
A wrought iron fence
Long neglected for its too traditional appearance, wrought iron is making a comeback! Straight or wavy, classic or modern, it will bring an aesthetic and elegant touch to your exterior. Do you find that black darkens? Know that wrought iron can easily be painted. By making this choice, you combine elegant style and durability. There is no material more tenacious over time than wrought iron. A wrought iron fence can be placed alone, or sealed on a concrete wall. Advantage also not to be neglected: it is a very resistant and solid material.
Note however that it requires specific maintenance against rust. Your fences will therefore need to be stripped regularly.
A stone wall
More classic option: the stone wall. Very resistant, this material is still more expensive than the others, depending on the type of stone you choose. This involves the integral construction of the wall or the low wall, depending on the height you want. It allows you to find an "old building" look in your garden.
In its freestone version, you will have to go through a master stonemason, because this type of wall requires a perfect mastery of the technique.
If you prefer an "old-fashioned" finish, you can choose to have the stones arranged irregularly, so that the wall is not "perfect".
A gabion wall
And why not opt ​​for a gabion wall? This new inspiration for your fences comes in the form of metal cages, in which natural stones, often gray in color, are placed.
The added idea: to lighten the appearance of your fences, alternate gabions and shrubs, with a cypress for example, cut in the same way in height and width as your gabion.
A plant fence
Who says exterior says vegetation! The plant fences is a 100% natural solution that will fit perfectly into your garden. The plant fence dresses up your garden while hiding you from the neighborhood. And depending on the plant species chosen, it can also be very dissuasive. However, it requires a lot of maintenance, which can impact your budget. From watering to pruning, to weeding, it's the ideal solution if you have a green thumb!