You have decided to pierce your ears, only to avoid ending up with an infected ear or a messed up lobe, you have to choose the place to perform your ear piercing. For those who are in Paris, and who row to find the best piercers, here is our selection of good addresses.
Tribal Act
It is at the top of the list, and for good reason! Tribal Act is one of the must-haves when it comes to piercing and tattooing. With a warm welcome, practical advice and above all impeccable hygiene, he has never disappointed. This salon is located in the 11th arrondissement at 161 rue Amelot. He welcomes you every day, Monday to Saturday from noon to 8 pm In a fairly fun setting, you can have your ears pierced in peace, because you are in the good hands of professionals. Be sure to make an appointment before coming.
Abraxas Saint Honore
Located at 5 rue du Marché Saint-Honoré, this Parisian piercing and tattooing parlor offers top-notch ear piercings. One of the best ears piercers in the capital, just looking at the place makes you feel relieved and relaxed. As soon as you arrive, a professional takes care of you with a warm welcome. At Abraxas, it is an optimal quality of work with 100% safe materials. Hygiene question, you will see for yourself that everything is perfect.
American Body Art
At American Body Art, you will appreciate the excellence of the work and the good atmosphere. It is an international brand that has set up one of its salons in Paris at 91 rue St Denis, 75001. We need no introduction, it is a reference in both tattooing and piercing. Trust the team for a professional ear piercing. Always open 7 days a week from 10 am to 9 pm, this pro lounge is uncompromising in terms of cleanliness and quality of service.
95 INK
Impossible not to mention the 95 INK, which plays in the big leagues when it comes to body tattooing and piercing. The salon is located in Bastille at 17 rue Biscornet 12th, and is open from 11 am to 8 pm, 7 days a week. The rate is really affordable with high quality services and professional piercers. With sterilized and single-use materials, the team favors cleanliness. Needle piercing is done quickly, always in a good-natured atmosphere.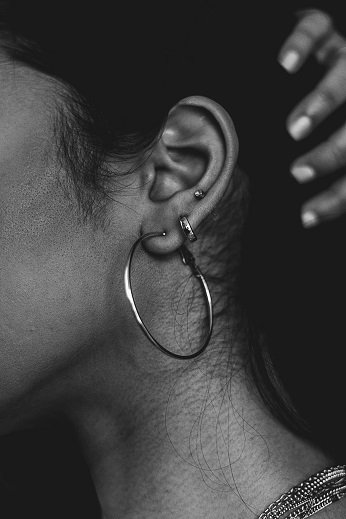 Golden Story
It is often said that getting a piercing at a jeweler is not highly recommended, due to the hygiene of the materials and the lack of professionalism. However, this is not the case for all jewelry stores. There are some that offer correct services, and Histoire d'Or is one of them. She has a store in Paris in the 15th at 55 rue du Commerce, open every day from 10 a.m. to 7 p.m. This jewelry store has a really good reputation. She does impeccable work with sterilized materials. She also gives you good advice to avoid all risks and in addition the piercing is done quickly. She got a lot of positive feedback from customers. In short, we recommend it.