Mehndi, Henna, Anella. Under these different names from oriental cultures hides a single plant, better known in Europe under the name of henna tattoo. A thorny shrub grow in hot and humid regions, it is the source of the powder so popular use as body and decorative ornament, through its carefully powder leaves. Mixed with water, it has been use for millennia by the various civilizations of the North African world, as both funeral and festive decorations and is just as much today during weddings for example. The application of Hand henna tattoos, traditionally used in the Maghreb on the hands and forearms of future brides, represents a real artistic feat in its own right, just like a classic tattoos, with the difference that it is intend to be temporary, disappear after a few weeks.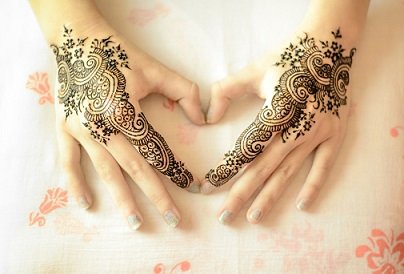 looking gorgeous Full hand henna tattoo
Traditional practice, henna tattoo is also mean to be by the patterns it reproduces. Thus, the designs generally come from oriental cultures, in which geometric and mandala-type lines are very present, reminiscent of lace and embroidery. but also certain virtues such as fertility or natural symbols such as water or animals. We will also find religious and mystical meanings in the Indian henna tattoos, unlike that practiced in cultures of Muslim faiths.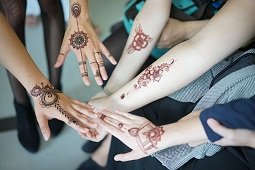 Hand henna makeup, fingers on the wrista
Beyond the traditional aesthetic aspect, the virtues of henna tattoo are also use in various other ways. Thus, it is also regularly apply as a hair dye, less aggressive for the health of the hair than other products from the chemical industry. provided that it is of 100% natural composition.Unlike conventional dyes, henna acts as a mask, preventing the penetration of fibers, which is bad for the health of the hair.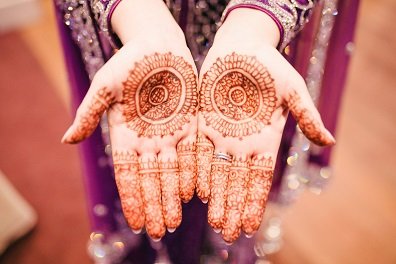 The dermatological benefits of natural henna tatto also appreciated in skin care. Indeed, it is known to be nourish and protective and used in an ancestral way as a mask and scrub for the hands, feet, or even the nail. Its beneficial virtues thus recommended by the Muslim religion to future brides, as a sign of luck, protection and family prosperity.