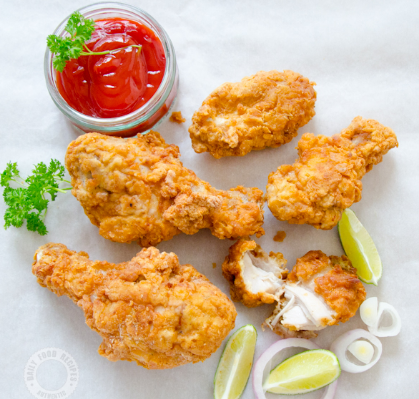 kfc original recipe chicken drumstick : one of the most American recipes ever, made famous by films and TV series, a trademark for those who love tasty and, of course, quite heavy cuisine. KFC, a historic American chain that deals only with chicken, is "responsible" for much of the attractiveness of fried chicken.since this product is the most purchased worldwide by fast food goers.
kfc original recipe chicken drumstick, we only know that KFC prepares chicken drumstick 12 ingredients : spices and 100% flour, but the rest of the ingredients used have always been top secret.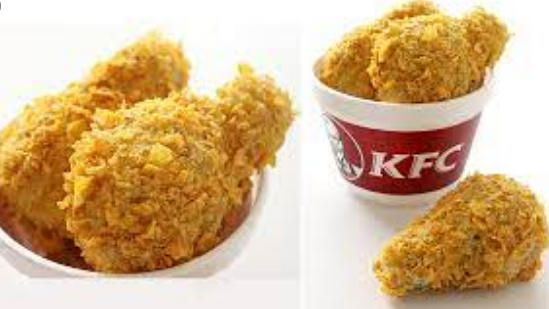 The secret of this chicken drumstickis the overnight marinating in buttermilk: the buttermilk, which you can find at the supermarket or make at home , softens the meat of the chicken and gives it a slightly sour taste. Furthermore, the buttermilk "purifies" it of any bacteria and that is why once used to marinate the chicken it must be thrown away because it could be contaminated and it is not possible to recycle it. The marinating in buttermilk will ensure that in breading and cooking, the chicken will be soft and tasty. In case you want to cook chicken drumstick faster, just marinate it slightly less – the chicken won't be as soft as when left in buttermilk overnight, but the result will be just as great.
Among the most interesting variants (similar to the one you see in the photo) is the covering with corn flakes (those for breakfast): just pass the chicken in the cornflakes instead of the flour, for a very crunchy chicken with a unique flavor. However, remember that breakfast cereals contain sugar, so the flavor may be altered.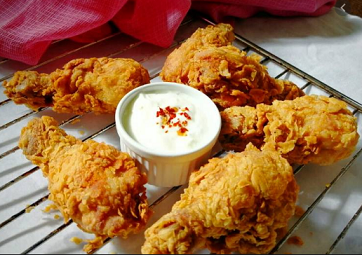 This is my recipe for making kfc original recipe chicken drumstick at home:
12 between thighs and chicken legs
460 ml of buttermilk
300 grams of flour 00
1 teaspoon of thyme
1 teaspoon of paprika
1/2 teaspoon of pepper
30 ml of milk
frying oil
salt
pepper
Method
Place the chicken in a large bowl and cover it with 425 ml of buttermilk then leave to marinate overnight in the refrigerator;
Remove the chicken from the refrigerator about 40 minutes before preparation and turn the oven on at 180 °;
Mix the flour, salt, pepper, thyme, paprika and pepper in one bowl and in another, combine 30ml buttermilk and milk. Pour the mixture of milk and buttermilk into the bowl with the flour and mix with a fork to remove all lumps;
Heat the frying oil in a large pan and in the meantime pass each piece of chicken marinated in the mixture of flour and buttermilk pressing so that the chicken is completely covered;
Fry the chicken on one side for 5-7 minutes in the pan with the lid then turn it over and fry it for another 3-5 minutes on the other side;
Transfer the chicken to a baking sheet and bake for 10-15 minutes to finish cooking and brown.